News
Updates on Team Triad.
CURSED SUMMER ART CONTEST WINNERS
Posted 1st August 2019 by Ciaran
Howdy my fellow friends, this week we've had a real fun art contest, but as usual the contest has come to an end and it's now time that we can finally see the winnering submissions!!!
FIRST PLACE: NYMPH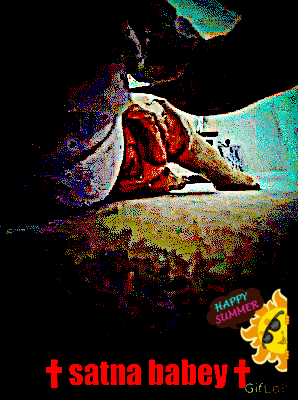 This to be the winning art piece is cursed within itself, it seems that a big black baby resembling the boomer from Left for dead two is eating you, but before you tell me that this isn't an art piece in itself, you've be wrong as of course, you can see the sun is granting us, happy summer.
SECOND PLACE: CACTO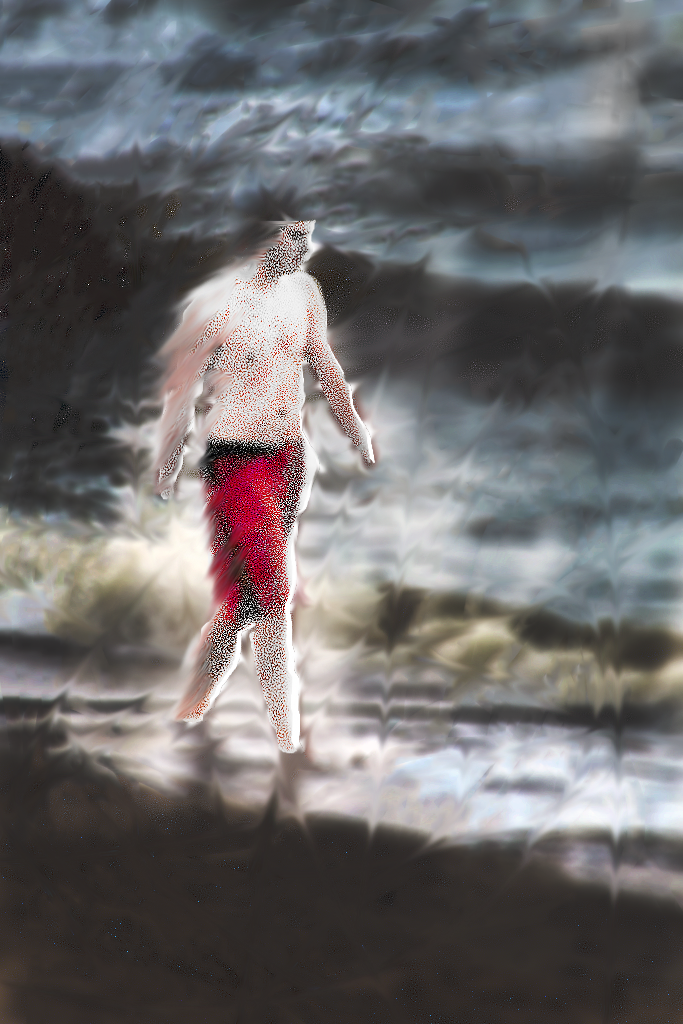 as you can see in this piece, a man is walking in a beach, but oh no, it seems that he's eaten too much radioactive donuts and is now fading from existance!!!
THIRD PLACE: TIRED CHILD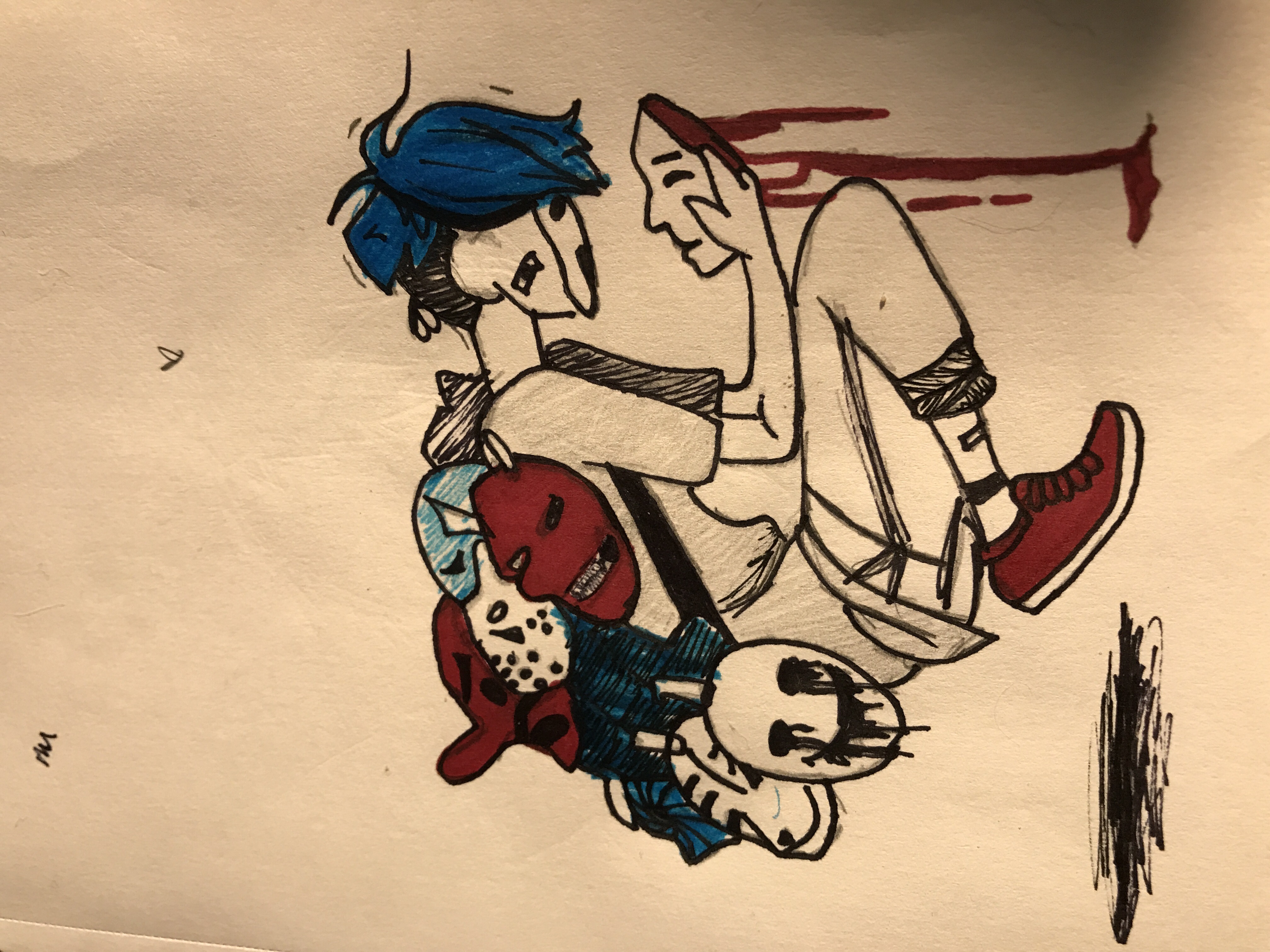 This blue haired person, seems to be collector of masks (or maybe faces!!!) and I know if I definitely saw someone coming to rip my face off my face, I'd call it cursed!!!
Thank you everyone for your submissions!!!
WEBSITE REDESIGN
Posted 24th May 2019 by Ciaran
Hey, I've decided to change how the website looks again since the old design looked very, very dated and many things on the website were also pretty outdated such as people running the council, you may of noticed that as of me writing this, both the projects and people pages are empty, and they are being worked on, also if you want the newest team triad updates or get in better communication with us, please join our discord server

EASTER ART CONTEST WINNERS
Posted 1st May 2019 by Ciaran
As usual, we've had another themed art contest, with this time it being easter themed, you know bunnies, love and stuff. Anyways it's about time to see who won!
FIRST PLACE: FUNK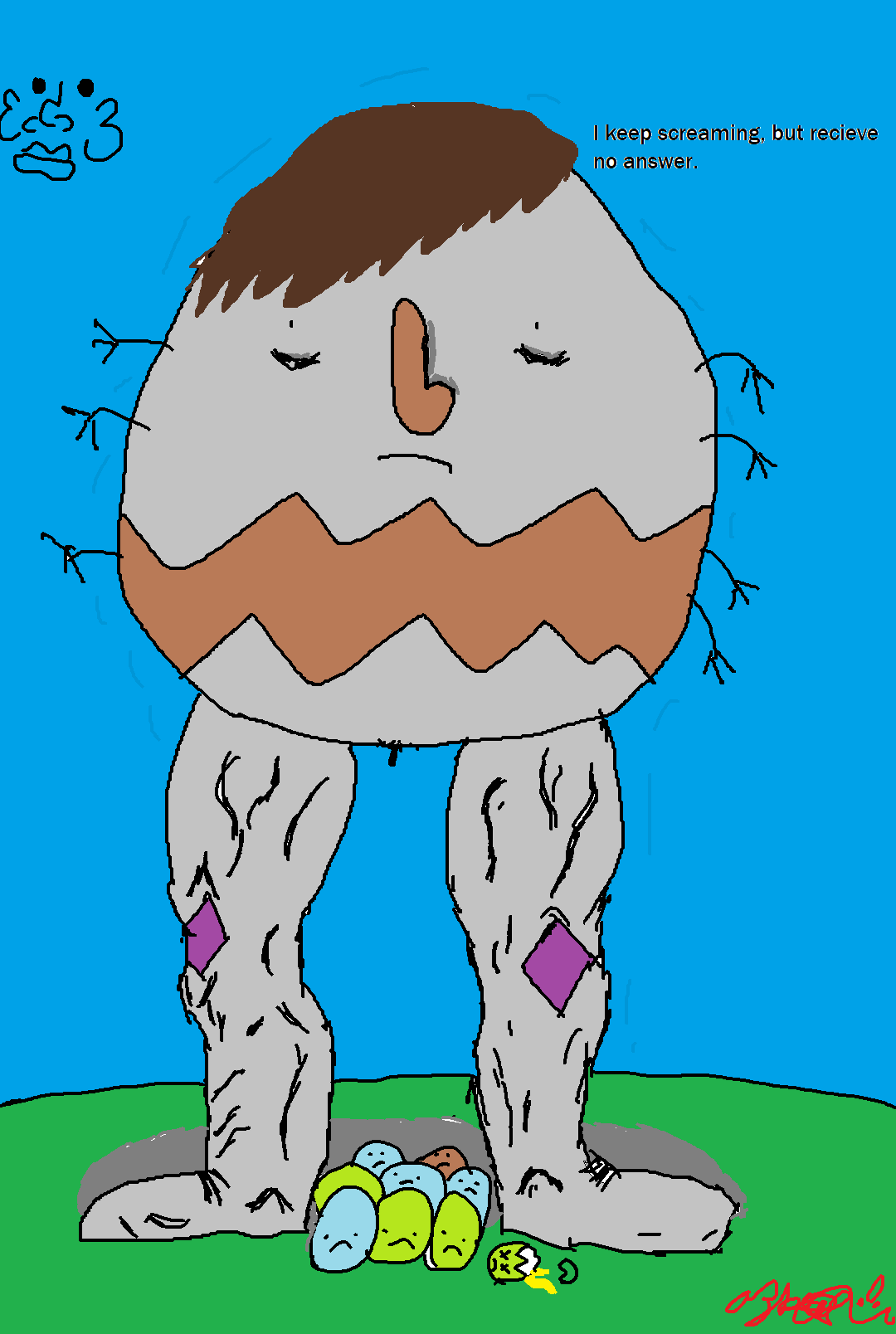 This wonderful creature of some sort seems very unimpressed as he screams and recieves no answer, but clearly a masterpiece of art
SECOND PLACE: SEN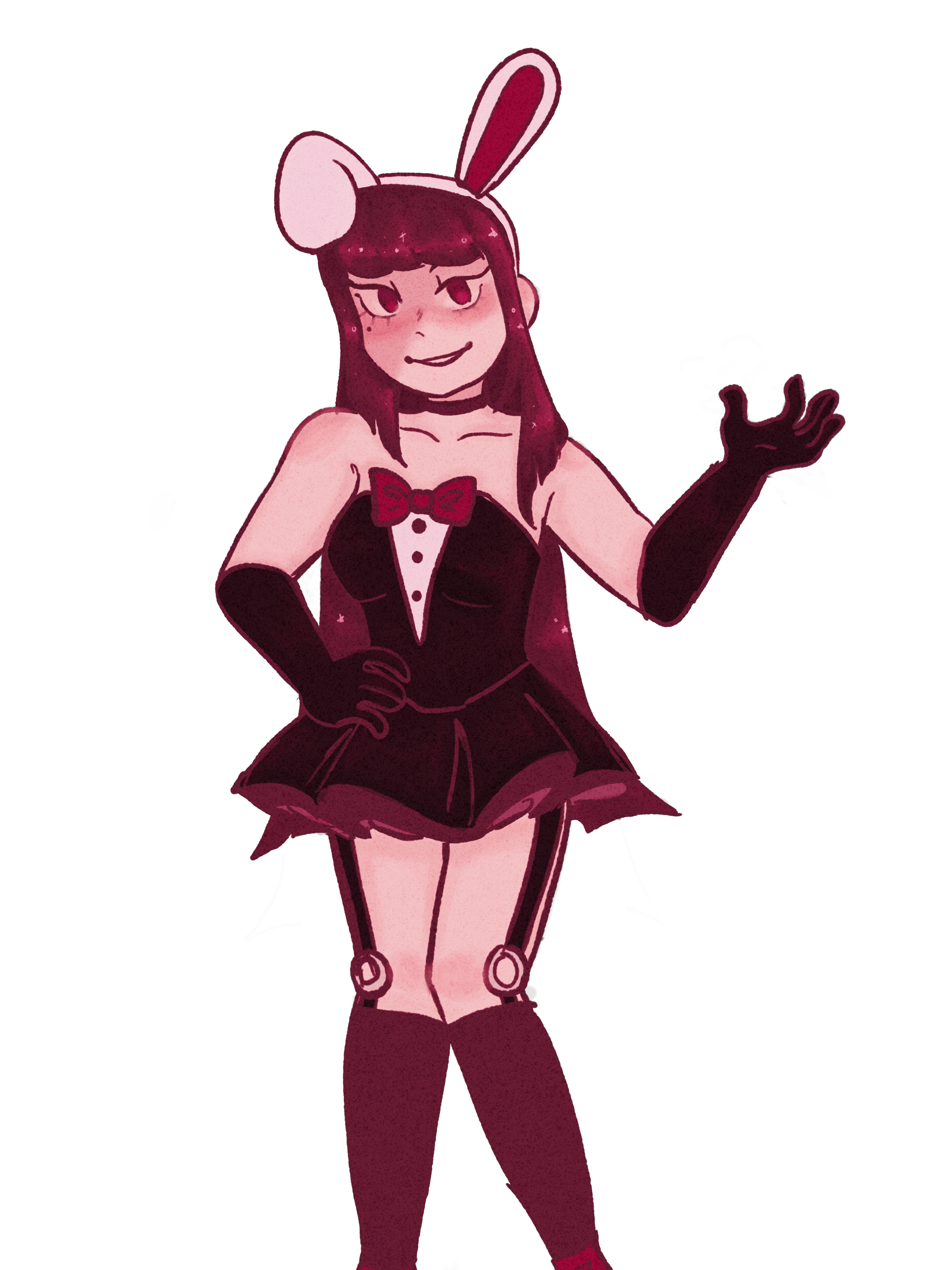 This is great, it appears to be a bunny but apon closer expection... it's "thottie.png" rather than an actual bunny...
THIRD PLACE: MEGA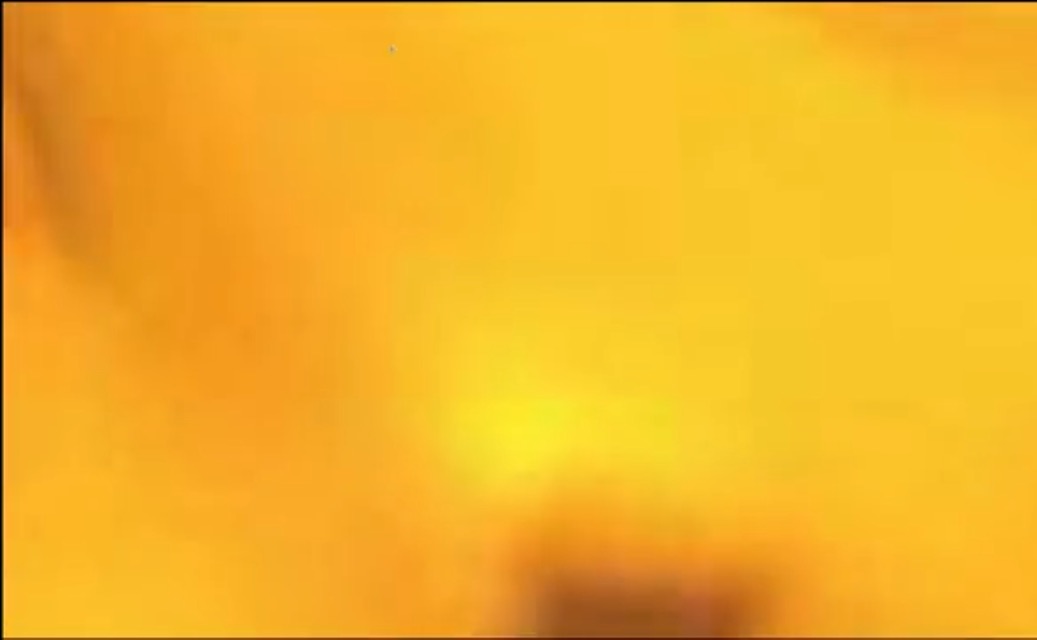 Modern art depicting a warm summer day despite easter taking place in spring lol
Wow, these are just great submissions this time around, I can't wait until our next art contest!
CHECK OUT THE NEW FORUMS
Posted 10th March 2019 by Ciaran
Check out our new Forums!
VALENTINES DAY ART CONTEST WINNERS
Posted 23rd February 2019 by Ciaran
Happy Valentines Everyone, at Team Triad, we decided to have another art contest!
FIRST PLACE: FUNK
"I wanted to pay tribute to the classics found on 4chan so I knew the valentines thing was perfect for this. I tried to stay true to all the ideas/memes used so i kept it simplistic and tried to make the greentext look accurate. The valentines thing with suicidal undertones is kinda common on 4chan. This is my submission."
This is the winning entry to our valentines art contest, and I can see why, the piece tells a story and one that might feel really close to home for some.
SECOND PLACE: MEGA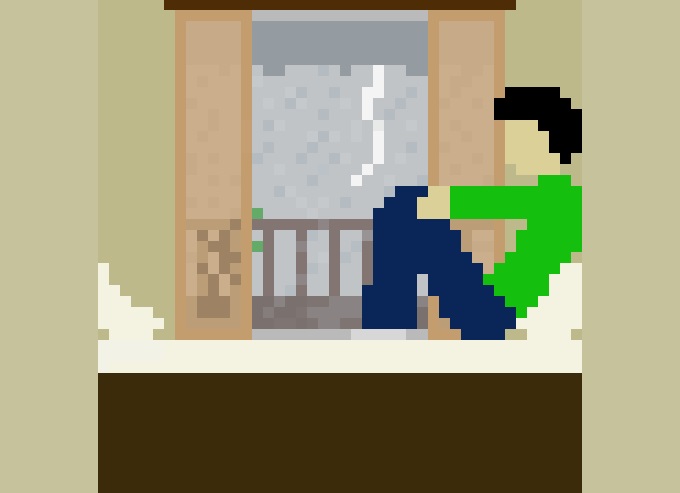 "when u lonely"
This goes for the retro pixel style, yet it still shows the struggle of being lonely on Valentines.
THIRD PLACE: DANIELLE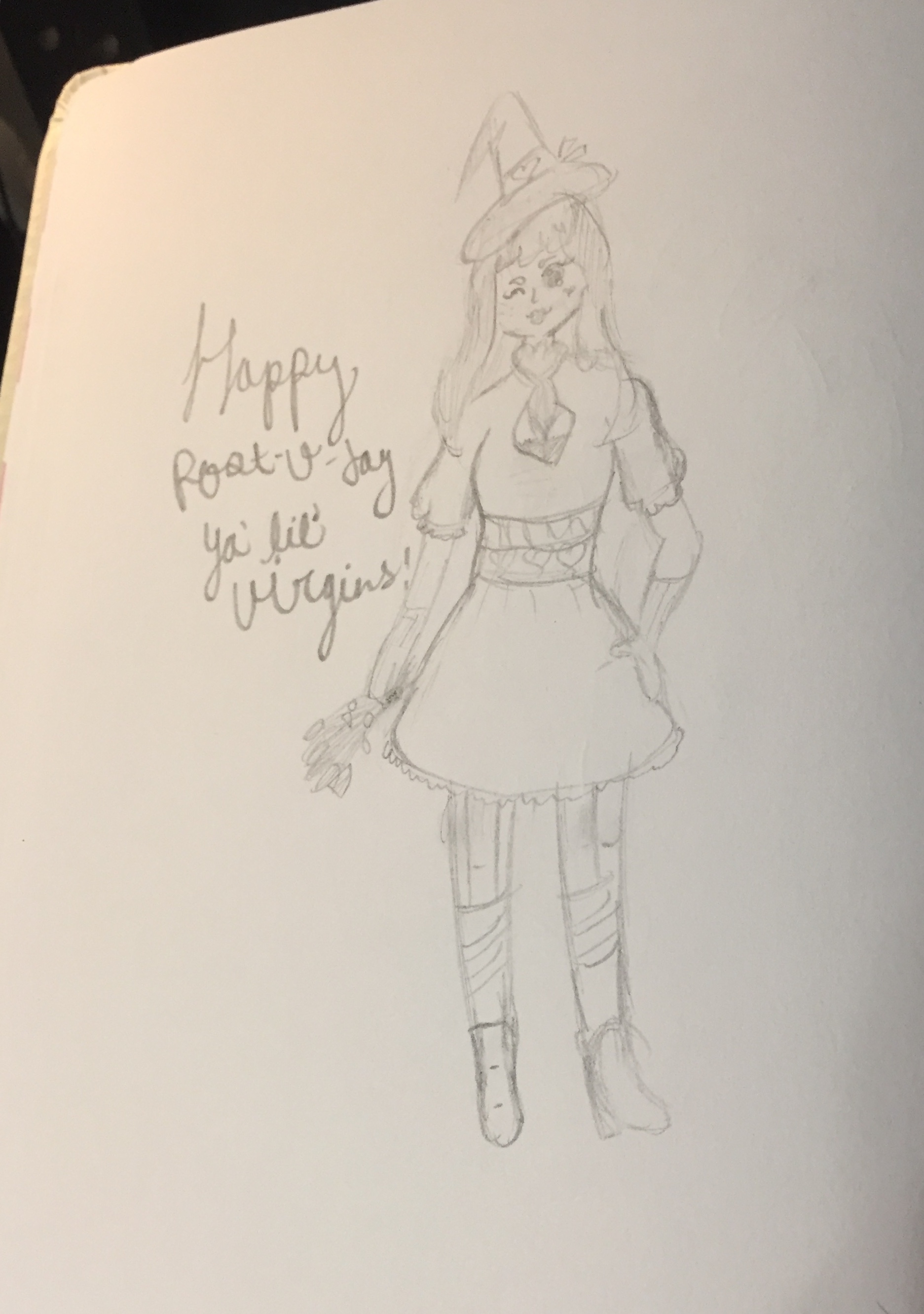 "I drew a little love witch wishing a happy post-valentines to the majority celibates of Team Triad."
We all need some love, and this piece gives you that love through a "little love witch"
TEAM TRIAD MINECRAFT SERVER
Posted 23rd February 2019 by Ciaran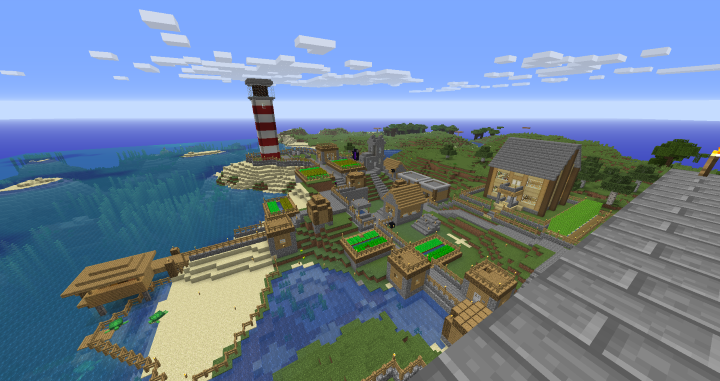 We've opened up a survival minecraft server, come join us at 81.100.218.83 there is a whitelist however, so please click the whitelist form at the bottom to get whitelisted, so far on the server a couple kingdoms and cities have been created and we'd love you to put your creative efforts in as well!
The End of 2018
Posted 1st January 2019 by Danielle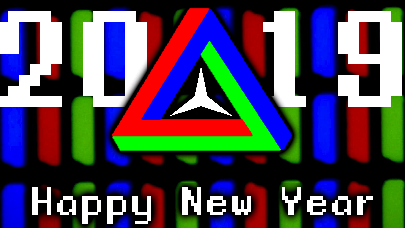 We've come again to the closing time of the year- the time when we must summarize everything that happened in the year past, good or bad. I must admit- 2018 has been a rough year for Team Rox, or how it's now known, Team Triad.
Let's start bright. In March, we adopted our mascot, Roxane! Her adorable depictions were drawn by a former Team Triad member with the moniker of Gabby. The mascot has now been renamed Trinity. February to June was a dark period. The War Against Welton- as current Team Triad members refer to it- was a petty fight. One which shouldn't have been fought in the first place. To get a more in depth description on the 'war', please refer to the article dubbed "Watch Out For WeltonTEP", which can also be found on this website.
All throughout the year there were many presidential switches- so many that the very idea of presidents on the server just became tedious. That is why we have implemented the council system to replace the presidential system. The council is elected by the citizens of the Team Rox server. To find out who is on the council, please refer to our People page. We also have one Triad (for now)- who works a bit like a king, while the council works as the parliament. Only the Triad, Ciaran, (for now) has the power to delete the server.
While we're on the topic of server deletion, allow me to explain why we've rebranded. Most simply, a petty fight was started between Ciaran and a former Team Rox council member. Hateful words were said, and the fight escalated. In rage, the former member gave everyone admin powers on a whim. Many members then continued to delete channels- months, or even years of memories. In a depressive rage, the former member was banned by Ciaran, and the Team Rox server was deleted. Many gloomy things took place, but Ciaran was eventually convinced the same night to create a new server.
This new server prompted the want for a new name- but what? A few trusted members of the former Team Rox gathered together to brainstorm. Novus Rox? Rox Corp? Rox.ly? (That was a joke, I swear.) Many names were suggested, yet none seemed just right. After a long session of discussion, the name 'Team Triad' was decided. Why Team Triad? As explained by Ciaran, the number three has always had significance on Team Rox server. Three presidents, three colors, etc. Why not pay homage to that? This is also why Roxanne was renamed Trinity, and our symbol was changed to contain a star with three points.
However, let's not dwell. Team Triad held three art contests this year, to let the creativity of our members truly shine! Our first contest had the theme of space. In third place was Ciaran, with a depiction of himself in floating black space. In second came Flomino_, with a very adorable digital drawing of a confused astronaut. In first came a shy friend of Lilly's, with a beautiful traditional drawing of Ruby Rose (a character from RWBY, a well loved show on the server) floating in space.
Our second contest was for Halloween! In third place came a cute pumpkin carving made by Lily. In second, came a pumpkin headed skeleton carrying a scythe, made by Tyler- a former member of Team Triad. In first, came ANOTHER skeleton carrying a scythe, drawn by Soap God!
Our last art contest was Christmas themed. The third place winner was a simple pencil drawing of Team Rox Chan in a Mean Girls-like Mrs. Claus outfit, drawn by me, Danielle. In second came a serene pixel drawing of a Christmas tree, done by Mega. In first place was a spooky drawing of a dark monster creeping behind a mountain, watching a scene of festive destruction. This piece was drawn by Funk!
Team Rox has also become more tolerant of the LGBTQ+ community on the server. I, a queer person myself, am very proud of that. We have many people on our server who identify with a non-straight sexuality, and even a couple trans people- and they deserve to feel safe. Words like the fa- words have long been banned on the server. It's been a great 20-gay-teen, and we will have an even better 20-bi-teen!
Now- here are the generalities. We have implemented a new warning system, and have hardened our rules and security in order to keep Team Triad more safe.
Another note- around 1,000 messages were sent in just a day on the server! The best news? In the first 24 hours of the new server, we gained around 50 new members!
2018 had its ups and downs, but it isn't our job to only focus on the downs. Let's hope that 2019 will bring many great memories, many new friends, and much more success! Happy New Year!
A NEW ERA AWAITS US
Posted 30th December 2018 by Ciaran
I'm afraid to say this, but the Team Rox discord server has been deleted.
Team Rox Discord 19th May 2016 - 30th December 2018
It was deleted on the 30th of Demember by Tyler Berube (A long time member of the council) when he was in an eranged state from being called "gay"
It is sad to lose so many memories and this is all because of a single person who got salty and abused their powers and their trust, the trust they placed in me as a friend.
We have made our decision to recreate and rebrand Team Rox, which we now call... "Team Triad" I've decided to call it this because of the servers relation to the number three.
Tyler Berube will not be returning as staff and we won't be returning as a friend either, as he has broken the trust that I placed in him, not just as a coworker but as a friend.
This is a new beginning for us, and we will prevail.
CHRISTMAS ART CONTEST WINNERS
Posted 25th December 2018 by Ciaran
Happy Holidays everyone, this December I'd thought it'd be fun if we had a CHRISTMAS ART CONTEST!!! We've seen some amazing entries now, so lets check em out!
FIRST PLACE: FUNK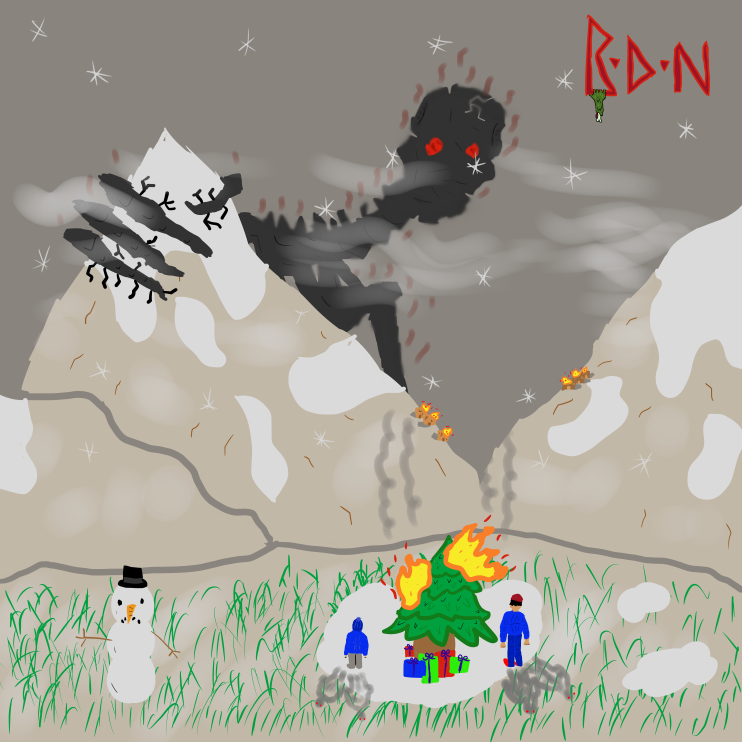 now who says Christmas has to be jolly and happy? It could also be TERRIFYING & MURDEROUS!!!
SECOND PLACE: MEGA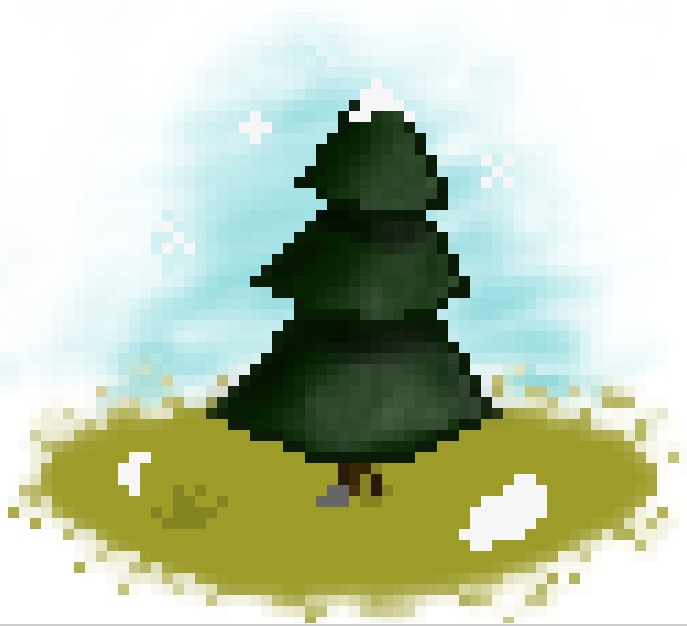 Some pixel art of a tree, it looks really cute as well!!!
THIRD PLACE: DANIELLE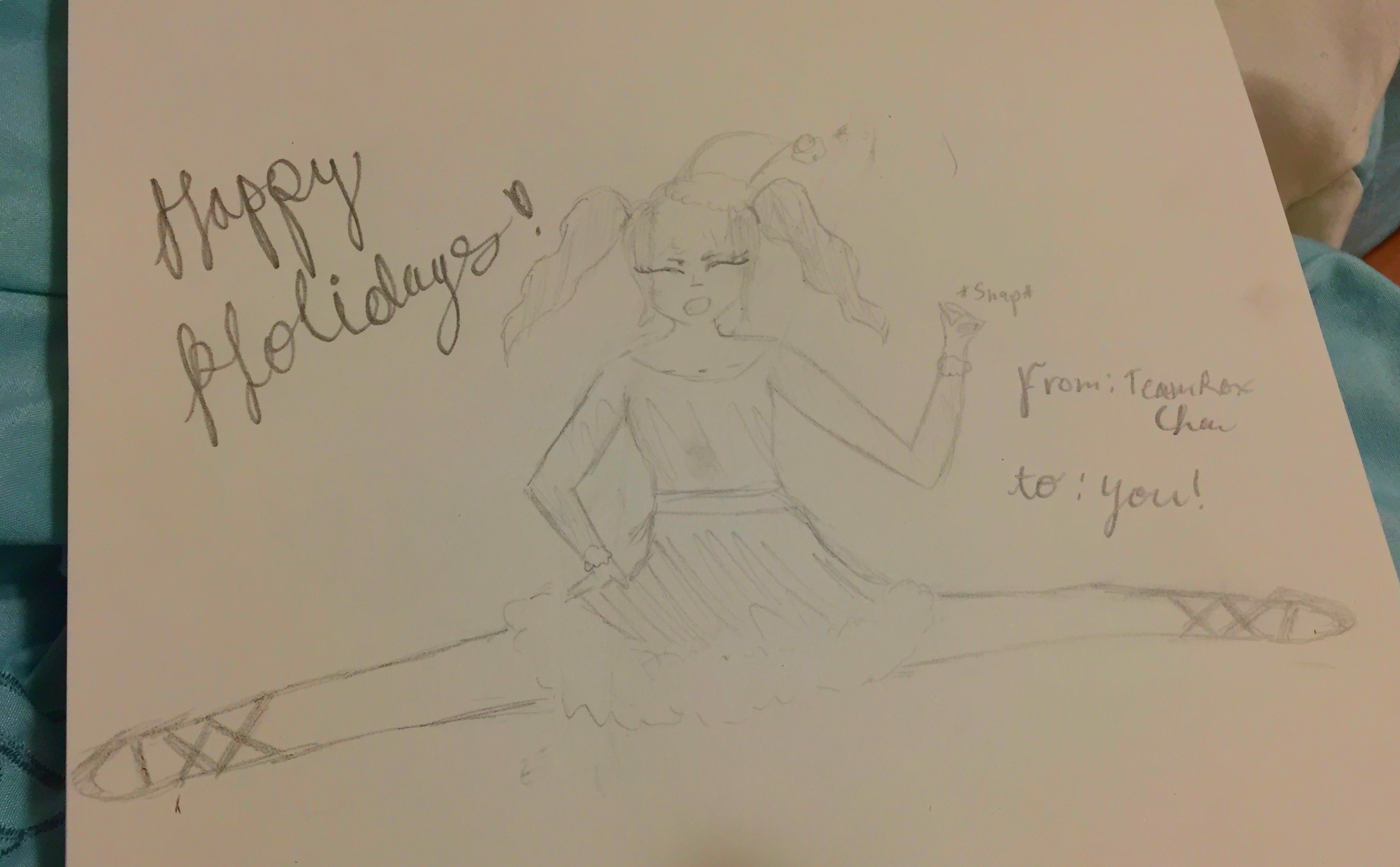 Now this is amazing!!! our mascot Roxanne seems to be in a real festive mood, she is fully dressed up in a festive outfit and she's personally saying "Happy Holidays" to each one of you!
HALLOWEEN ART CONTEST WINNERS
Posted 31st October 2018 by Ciaran
This october, I decided it'd be fun if we had another art contest and we've spoiled ourselves and we did have another art contest, and we've seen some amazing entries in which the ones that are voted the highest number wins!
FIRST PLACE: SOAP GOD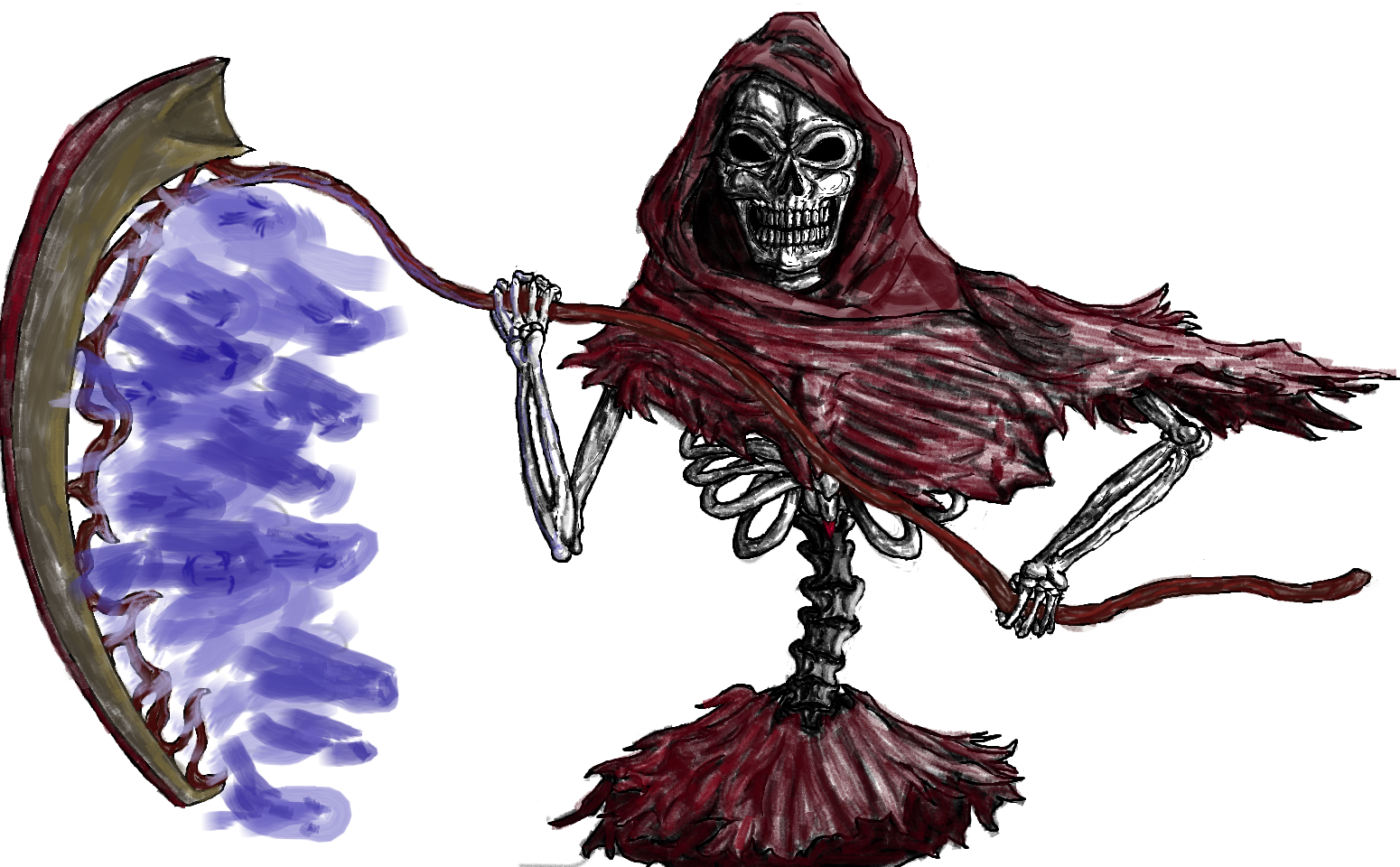 Now this skeleton really rattles my bones! look at that ragged cloth & that scythe, you wouldn't want to be on the recieving end of that sharp weapon.
SECOND PLACE: XXX_TIBBR_XXX
we got another boner in here, a boner with a scythe, it sure seems people love boners with scythes!
THIRD PLACE: ROBOGEEK
Pumpkin within Pumpkin, Pumpception? or is it Pumpkinception?
The Rise of the Council
Posted 10th July 2018 by Ciaran
Team Rox no longer has presidents and now has a council, this is after complications of the president system that we've had in the past. for a new council member to be decided, all council members must agree for that person to be decided, this is also the same with kicking out a council member all council members (excluding them) must kick them out.
Watch out for WeltonTEP.
Posted 18th June 2018 by Ciaran
WeltonTEP used to be a honourable Minecraft map maker featuring on channels like PopularMMOs, for my MCRP series I tweeted to him "hey you wanna help me with my MCRP" and he accepted, at first he never spoke and actually had a professional tone to how he communicated, telling me that we had to arrange to call some time and eventually we did call, he had a bit of a speech impediment and laughed really weird but we thought it was fine, he invited many people to MCRP, such as Danielle, Victor and Andi, but one day Andi got mad and blew up something on the server, Welton in response without permission ban Andi, told everyone he died and bullied and harassed him, i'm not gonna lie, we kept into contact with Andi and then convinced him that he needs to vanish and start a new alias, and that was the last we ever saw of Andi, Welton continued to be in the mcrp for multiple years to come and he invited his friend Glassy things were fine until one day WeltonTEP made a fake Team Rox server, called Team Mox with identical chat and rules of Team Rox and me being afraid people would confuse the two I told Welton to change the name, at first he did, then he ban me changed the name back, I was furious and I might of gotten to angry and I told ganz to make a fake glassy alt in which we destroyed the fake Team Mox server , in in return caused Welton and Glassy to leave Team Rox and kinda make the first hate circle around Team Rox, though they continued to be in the roleplay, I got a few negative comments from Justineuso saying grim stuff like "WELTON SHOULD DIE AND THIS VIDEO SUCKED" and it was weird because it's avatar was something Welton created and Welton's name is actually Justin, but he declined it and anyways I heard what was Team Mox because the FDD Company however they wanted to completely different from Team Rox, and I was okay with that until I realized Welton and Glassy who left would leave and join this server and the MCRP and slowly implement unique elements into theres, this caused alot of spam so I told them to stop it and then Welton did it one more time on MCRP as FDD Company started to make there own RP, in response I ban Welton from MCRP and at first he only stopped communication with me, but Glassy and Him were telling people like Danielle to leave Team Rox and join a better, safer server and constantly mocked Team Rox despite our attempts to remain friendly, I confronted Glassy on this and we made an agreement, However a week later he tried to threaten me with a law suit because of a minecraft skin in which we thought was really funny so we ignored it and laughed, he deleted his comment but I still have email evidence from youtube's notification emails, that was the end of the Glassy Arc and I don't hate Glassy, but Welton would jump server to server ruining the reputation of Team Rox with lies and he told everyone that Team Rox was filled with liars and stuff so I started to join with multiple server owners and got him ban on 5 servers because he also might of been a child predator and he was spreading lies, then I started to monitor his behaviour (man I sound evil) and eventually located a server he was in and them being young, I convinced someone who hated Team Rox and who Welton told lies to, the truth (I DID NOT INTEND FOR HIM TO BE BAN ON ANY SERVER RATHER I JUST TOLD THE OWNERS TO BE CAREFUL) then he started tweeting again invite links mocking me, Team Rox and so, I tracked him down again and recently he's left a bunch of servers and stuff, he now claimed everything he's down was done by Justineuso in which I provided evidence that he was Justineuso because his Minecraft Alt's Name used to be Justineuso and so I proved him guilty.
That was what I wrote on a discord server yesterday explaining what happened to Welton, as of today I've found out he has made a fake CiaranPixelz discord account and has been he spammed multiple members with invites to the Team Rox server, in my opinion impersonation is immoral and manipulative, however I'm not the best person to be saying that because back in 2011 I used to impersonate people on fourms, in which I was a little kid and I apologize for any harm I may of caused back then or now.
Damien's Impeachment
Posted 17th May 2018 by Ciaran
Damien AKA Robogeek is no longer president of Team Rox following a impeachment vote within the council, the reason behind the impeachment was his lack of actions and the recent alleged stalking and harassment of his Ex-Girlfriend the Council voted 5/6 seats (the last seat was absent) for the impeachment, this was not news however for the past seveal weeks impeachment attempts, and rumors have been made against the Blue President, the impeachment was not instant and was kept secret for a couple hours, Red President Me made public a presidental sign up, followed by the elections I claimed the elections were just in advance and I technicly wasn't lying, the reason behind the secrecy was to protect Damien as he suffers with depression and I didn't wanna risk doing anything to himself that I honestly would of never forgiven myself for. Despite what happened to Damien, I believe he still is my friend and will continue to talk to him because somebody has too as Damien's reputation has been damaged by all this drama, I believe he's just gone down the wrong road and I will help him through all of this.
OCCURING INCIDENTS
Posted 30th March 2018 by Mega
Yesterday (March 29th, 2018) a dispute occured in Team Rox, including staff and regular (yet relatively active) members. President Ciaran was trying to make a person feel better about themself, and so the staff member insulted someone else, in the long run, it's not very clear if doing that made anything better. A long-time member was also banned that day, they had continuously spammed and broke other rules, so he was given the ban. Today (March 30th, 2018) another long-time member was banned, he had repeatedly backseat moderated, they were also the same person Ciaran mocked and relations weren't so high with that person and Team Rox. Overall, I think it's safe to say that Team Rox got rid of two shitposters.
The Saviour has Arrived!
Posted 20th March 2018 by Ciaran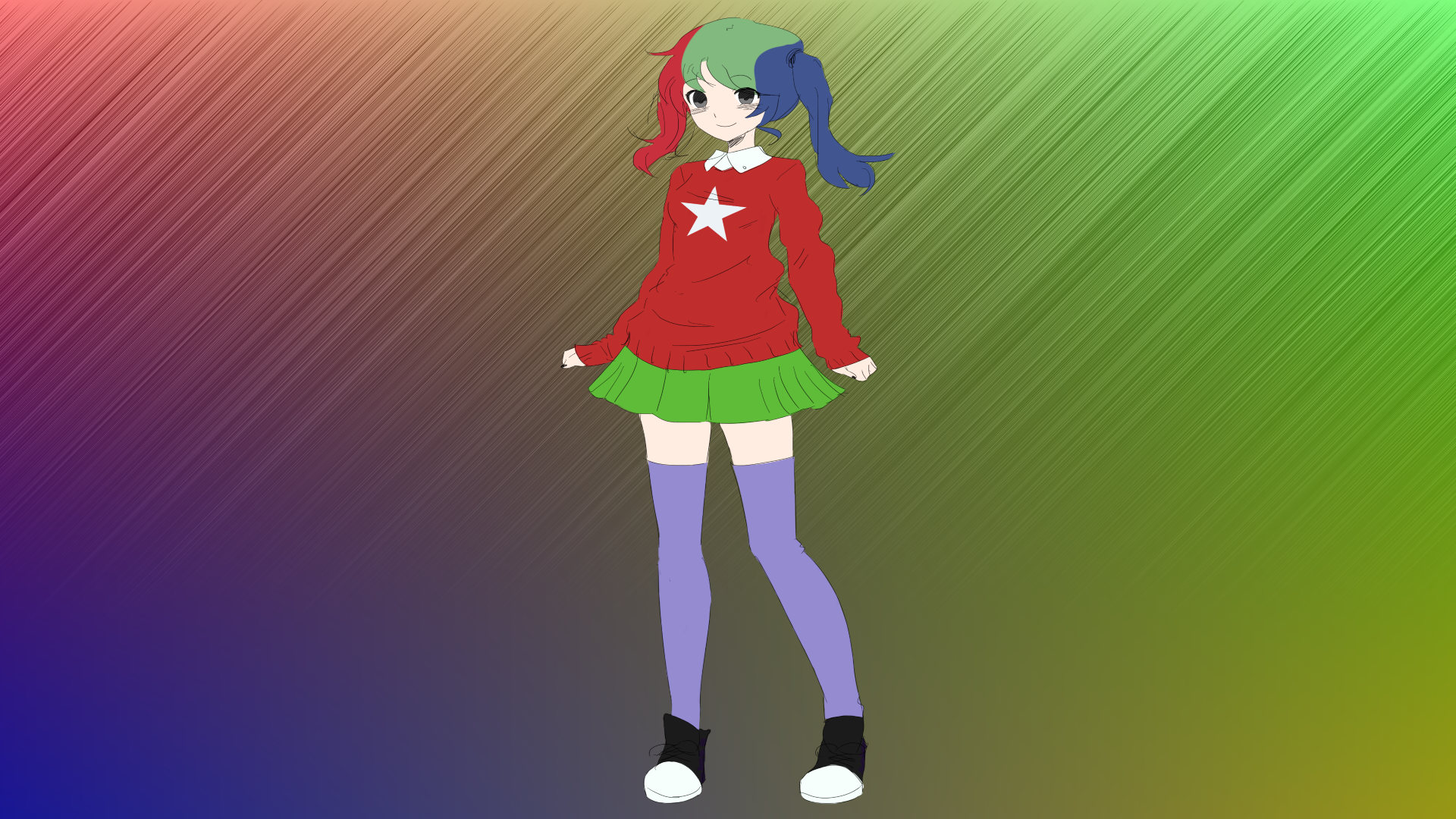 This is Team Rox Chan our new mascot created by the god known as CxffeeDrinker
This lovely lady who we decided is called "Roxanne" will be a great addition to our Team and will be the Savior of Team Rox, there has been some bad news pretty recently Team Rox has quit all it's current partnerships, the development team for Flame Kart has quit Team Rox, a rival server is contacting Team Rox members and are sprouting propaganda and spamming users to leave and rough times may be ahead but at the same time we've gotten an amazing new artist (CxffeeDrinker) our admins are preforming better than ever.
SPACE ART CONTEST WINNERS!
Posted 16th Febuary 2018 by Ciaran
This is a bit late but let's get this out of the way, from the 13th of January to the 23rd we had a space themed art contest, and the winner are:
FIRST PLACE: ROBOGEEK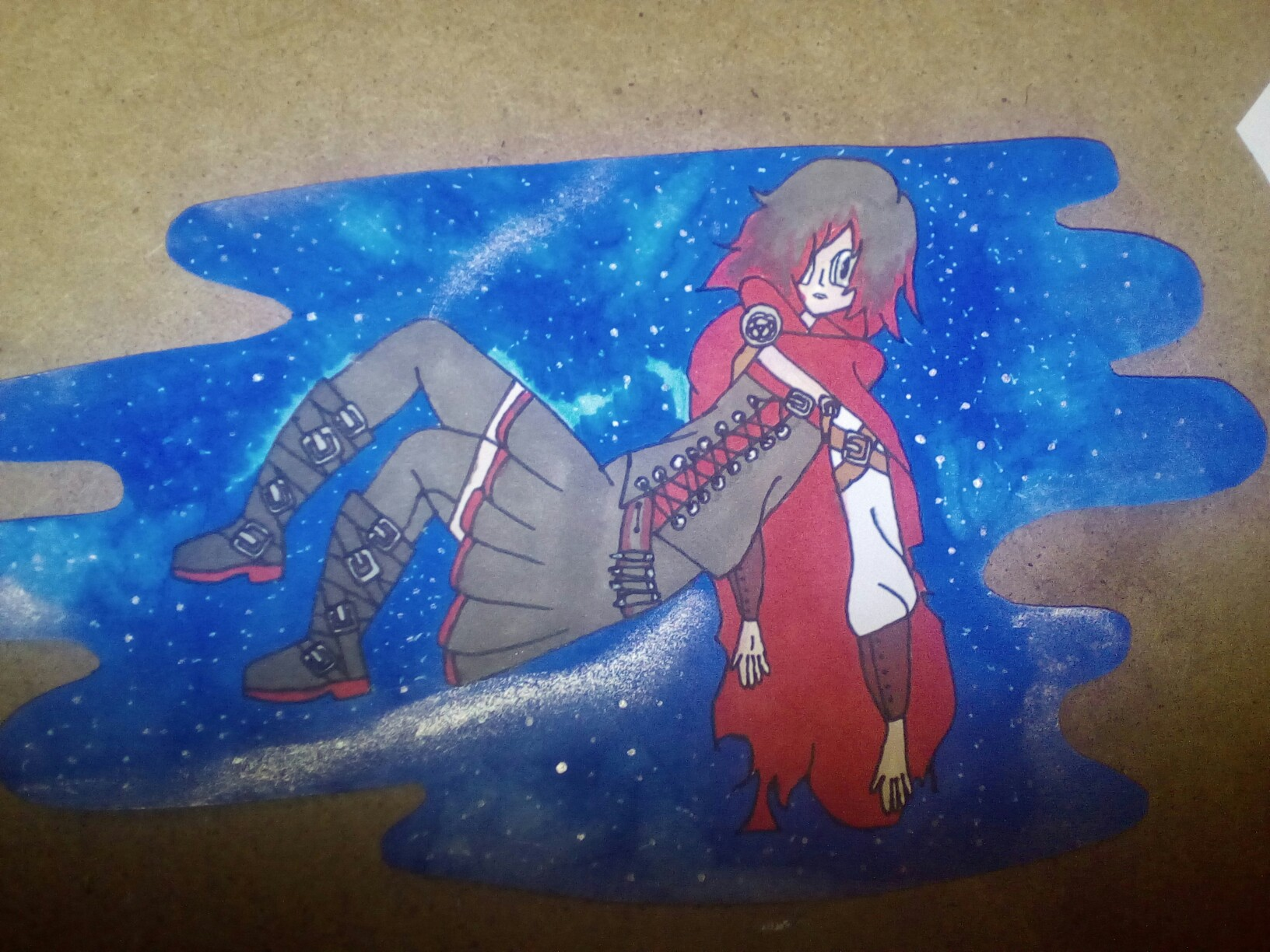 A funfact about this art is Robo's shy friend actually made this but as they allowed him to submit it because they didn't want too, Robo has the 1st spot but while in a way the mysterious artist won in the art (drawn by hand) it shows Ruby Rose a character from RoosterTeeths "RWBY" and they are floating in space for some odd reason... but that did not stop the art from getting first place!
SECOND PLACE: FLOMINO_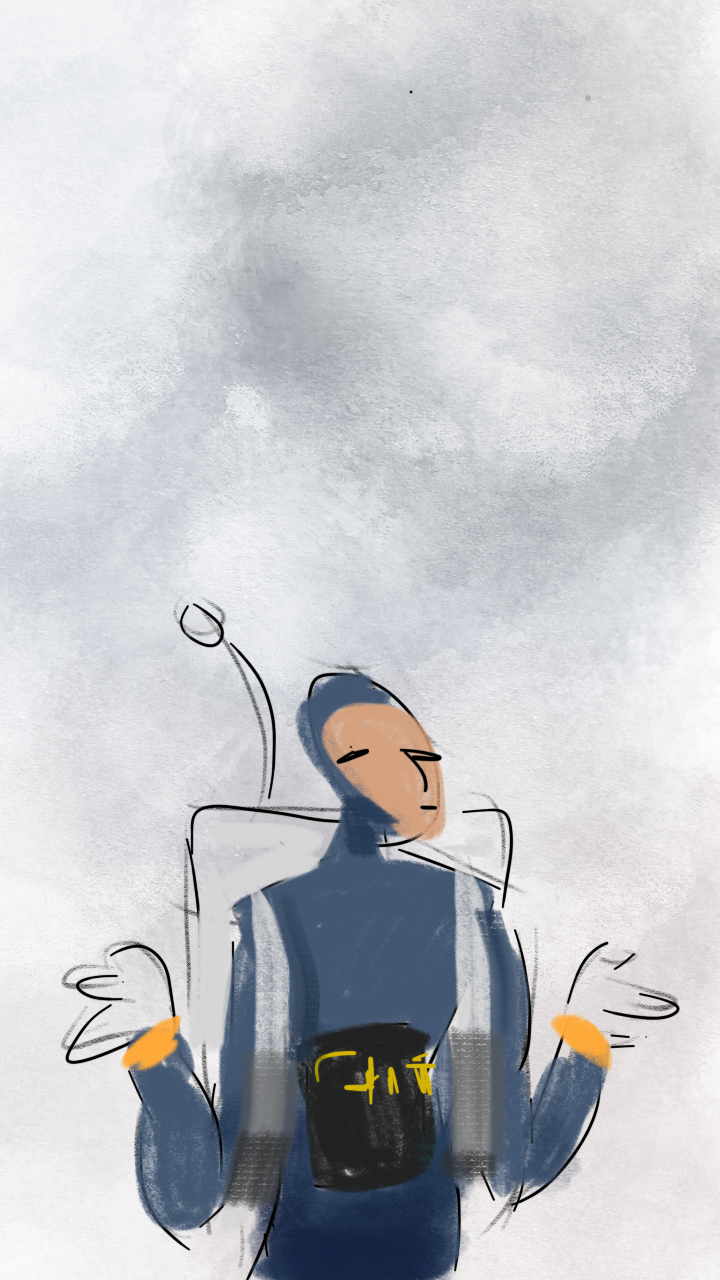 this is a spaceman in a spacesuit in a painted style
THIRD PLACE: CIARANPIXELZ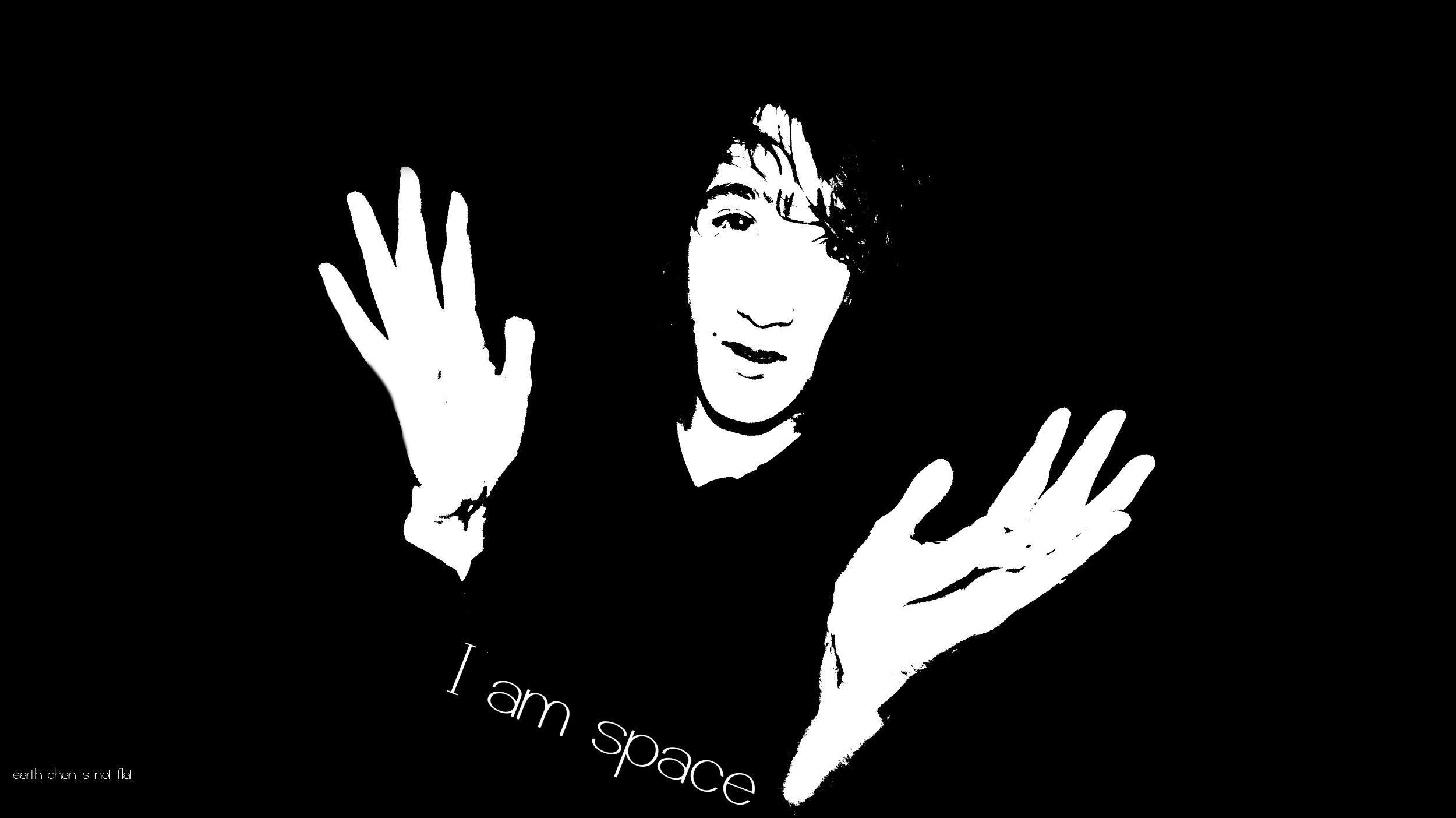 I am space that is all
The End of 2017
Posted 15th January 2018 by Danielle
Welcome to the Team Rox News article! we have much to talk about, so let's get down to business!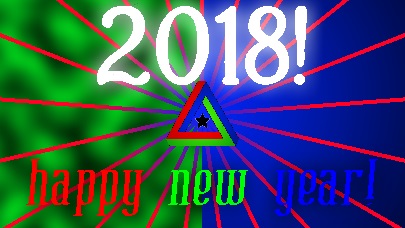 Since 2017 has come to a close, it seems appropriate to talk about all the important things that have happened to Team Rox in it. One of the most important that happened in 2017 to Team Rox is that a presidential election had been held! Results of the election came with Ciarán being re-elected as president with the second-most votes, and Danielle becoming the newcomer president, holding the highest amount of votes.
Another important thing that has happened to Team Rox was Palodia being taken down from his presidential spot due to lack of activity before the elections. He had taken this without expressing many hard feelings. Team Rox had also welcomed many new members throughout 2017 and had removed many 'naughty' members in order to make Team Rox a safe space.
Team Rox President Ciaran has also begun to develop a new animation series, dubbed "Team Rox the Badly Animated Series". The series will feature comedic depictions of Team Rox members doing exaggerated things and many bad drawings. Keep an eye out for it on Ciaran's channel, "CiaranPixelz"! Also, Team Rox member 'Anthonyme00's games had been featured on Markiplier's channel for a total of two times! Markiplier is a famous YouTube star, known for playing video games with a comedic tone, and has recently started to expand into other genres. Markiplier's channel currently hones over 19 million subscribers, so this is definitely a huge honor! Sadly, early in the year special weekdays, like Cinema Saturday, had stopped being celebrated. The Team Rox staff found that, while they were fun, not enough people were participating in them, and not many people wanted to join them. On a happier note, Team Rox had struck many partnerships in 2017! Many servers with over 100 members have joined hands with us. These servers include; Mason Nation, The Chill Corner, Chill Republic, and Bast and the Sky Shards! We are very happy to now be arm in arm with these powerful servers, which have definitely helped Team Rox grow. Overall, we are very happy with the shape that Team Rox has come out on when crossing the bridge into 2018. We hope to continue to grow, change, and become safer. Now that was the summary of Team Rox in 2017. Keep an eye out for new Team Rox News Articles! -Danielle Y.
The Time that Team Rox Almost went to War with Itself
Posted 19th December 2017 by Ciaran
Very recently Team Rox had a huge fight between two important members, Ciaran one of the founders and current president and Ganz Rust, a former president because of this fight Ganz offered Ciaran a deal, to stop all communication with Ciaran or to stay in Team Rox and continue to fight all the time. Ciaran misread the deal as "stop all communication with Team Rox" and so he accepted, he told members of Team Rox to stop all communication with Ganz Rust. Ganz angry that Ciaran had seemingly betrayed him gathered up many members of Team Rox to fight against "Ciaran's Attack" and made a group called "Attack on Ciaran". The plan was to get Ciaran impeached and destroy all things of value to him and make everyone hate him but one small mistake was made by adding a member called Victhegamer0131 who had a history of hating Ganz. Victor instantly reported to Ciaran that a few people were ready to attack Team Rox and get him impeached and Ciaran made his own group "the Antiganz group" to prepare against the attack. Ciaran gained contact with Ganz Rust though alot of insults were thrown at eachother Ganz threatened Ciaran that he would shut all of his stuff down though Ciaran knew it would be impossible, to stop the drama Ciaran surrendered. Ciaran felt guilty for his actions against Ganz but that's when he received an message from Ganz telling him how the entire thing was stupid, how they were actually alot alike and that they should become friends again. At first Ciaran thought it was too good to be true but then Ganz made a oath and Ciaran accepted and they would continue being friends but this time as better people.
Anthonyme00 Featured on Markiplier
Posted 5th December 2017 by Ciaran
One of our Team Rox Members has been featured on Markiplier twice!!! for the games "Top Bear" & "Super People Puncher" though these games have nothing to do with Team Rox, we congratulate Anthonyme00 for this!
Play the games down below!
and
News Page Added and Election Results!
Posted 1st December 2017 by Ciaran
The Election Results came in!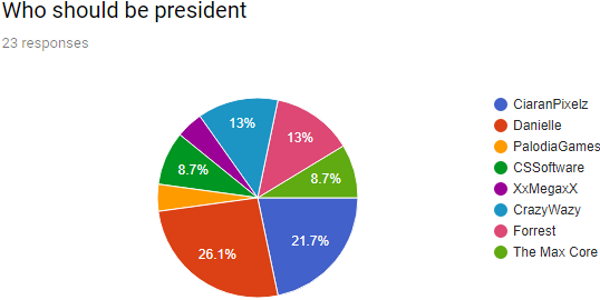 The voting went on for 15 days, and Ciaran and Danielle (Ciaran being reelected) are now presidents of Team Rox, RoboGeek stays president as he has not had a full term yet.